Get Your FREE CARNIVOR Beef Protein Samples + Shaker

Try the world's best selling beef protein isolate to fuel your muscles and discover why millions of people have switched from whey to CARNIVOR!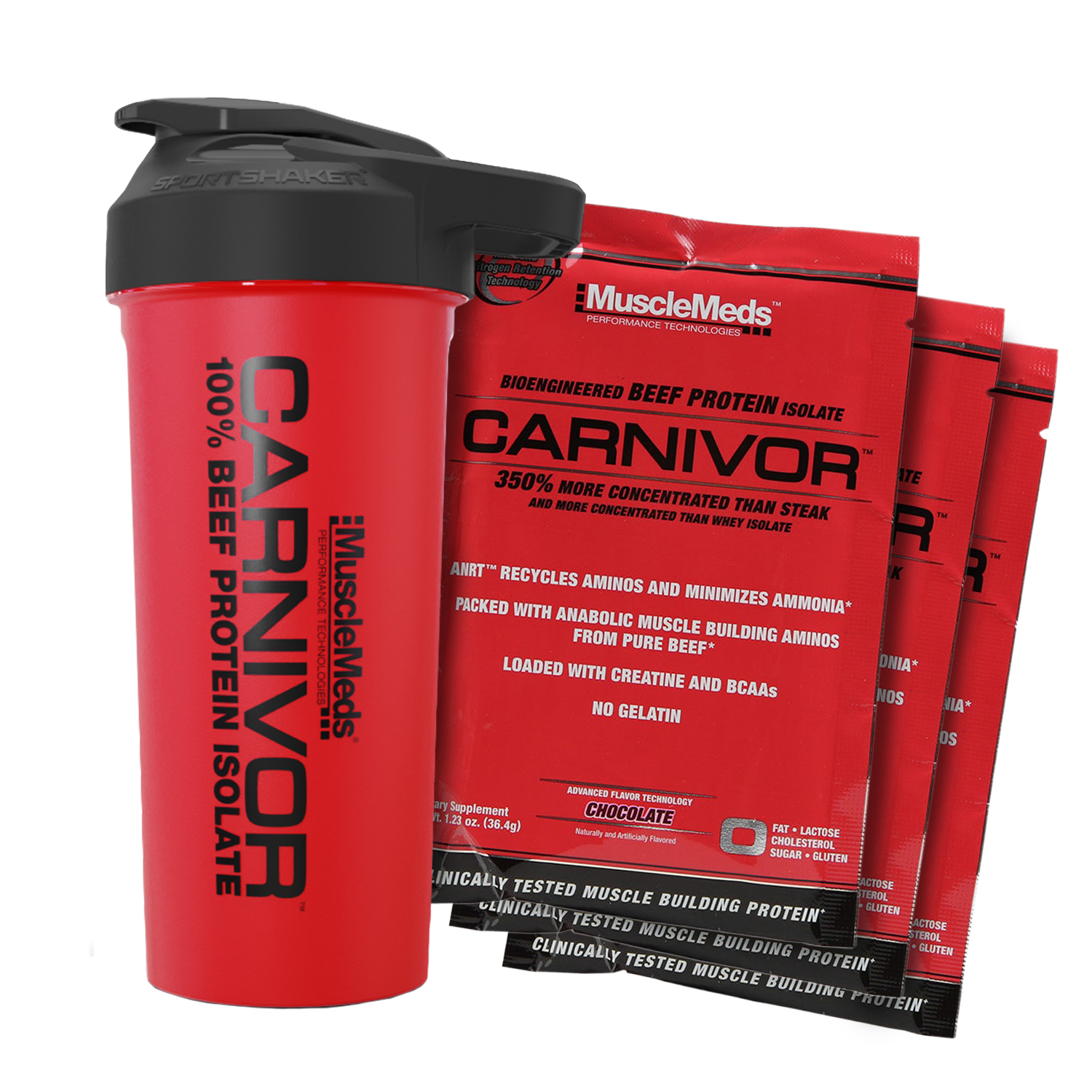 Pack Contains: 3 samples of CARNIVOR - Chocolate Flavor + 1 CARNIVOR Bull Shaker Cup

The Power of Beef at the Speed of Whey Without the Lactose!

CARNIVOR has revolutionized the protein industry as the world's first and best selling beef protein isolate. Made from 100% pure USDA inspected beef,CARNIVOR is a clinically proven effective muscle building protein. CARNIVOR beef protein isolate is 350% more concentrate in amino acids than steak with no fat and no cholesterol. Plus, it's more concentrated in amino acids than whey with no lacotse making it the perfect lactose free alternative to whey! CARNIVOR has become the protein of choice for elite athletes and millions of fitness enthusiast worldwide!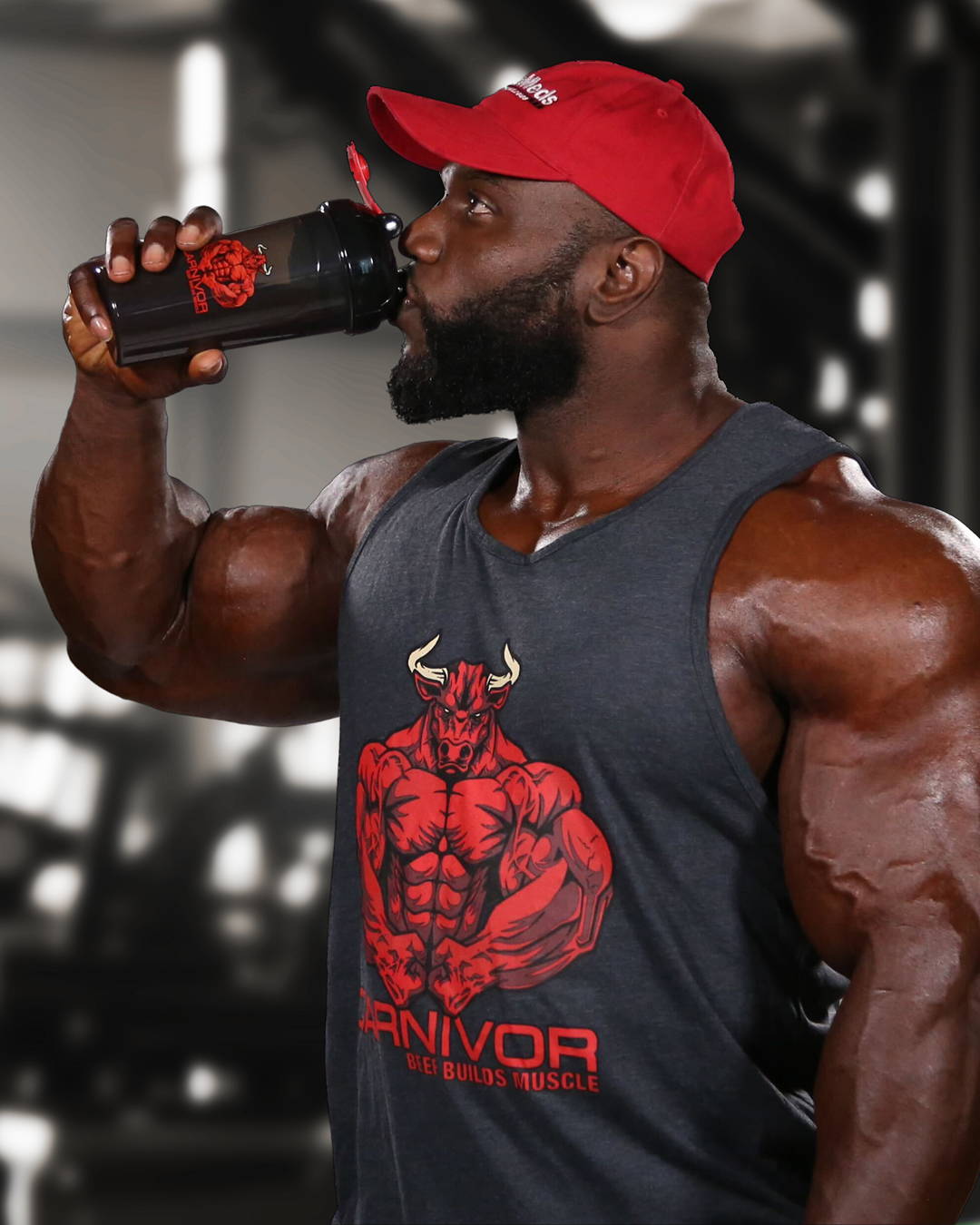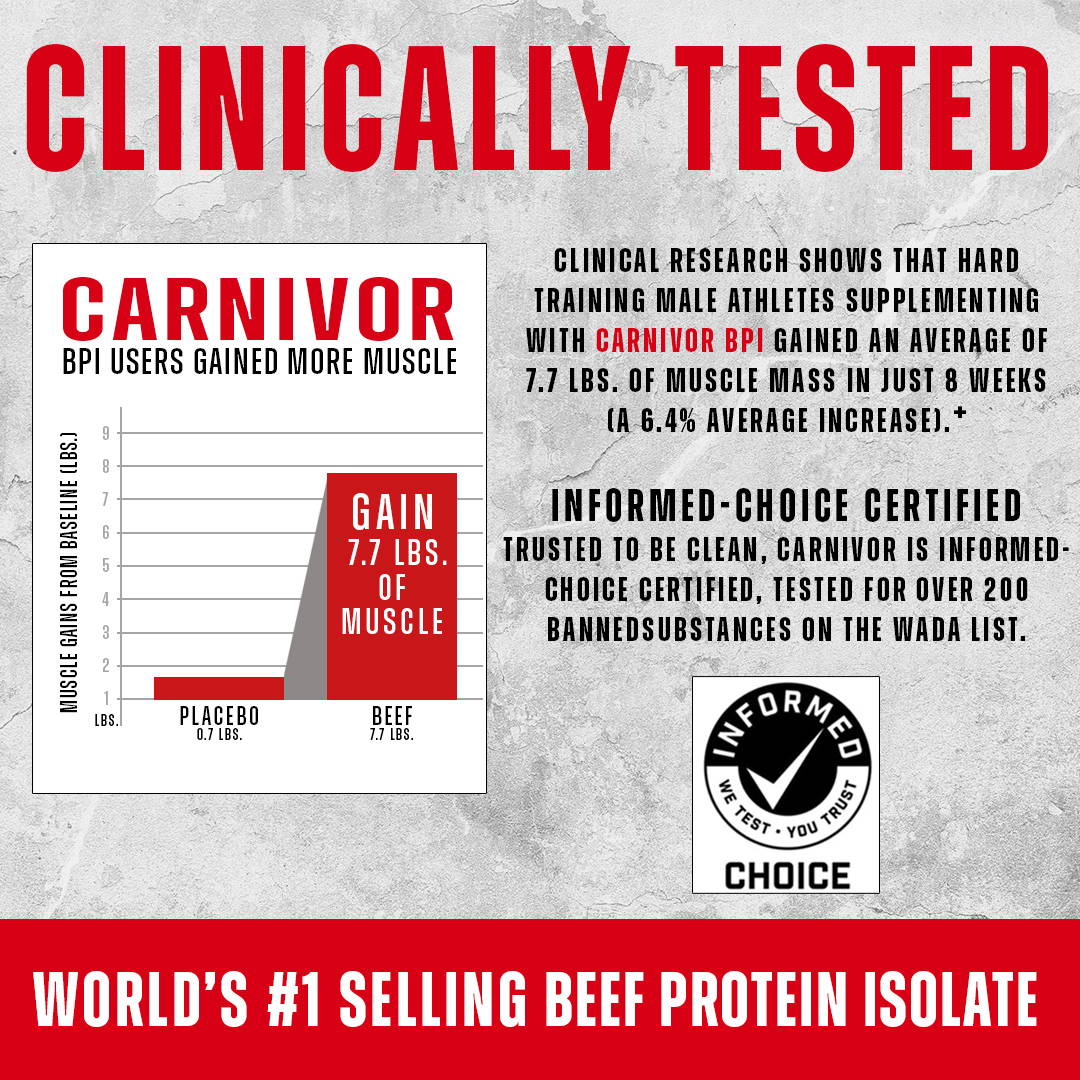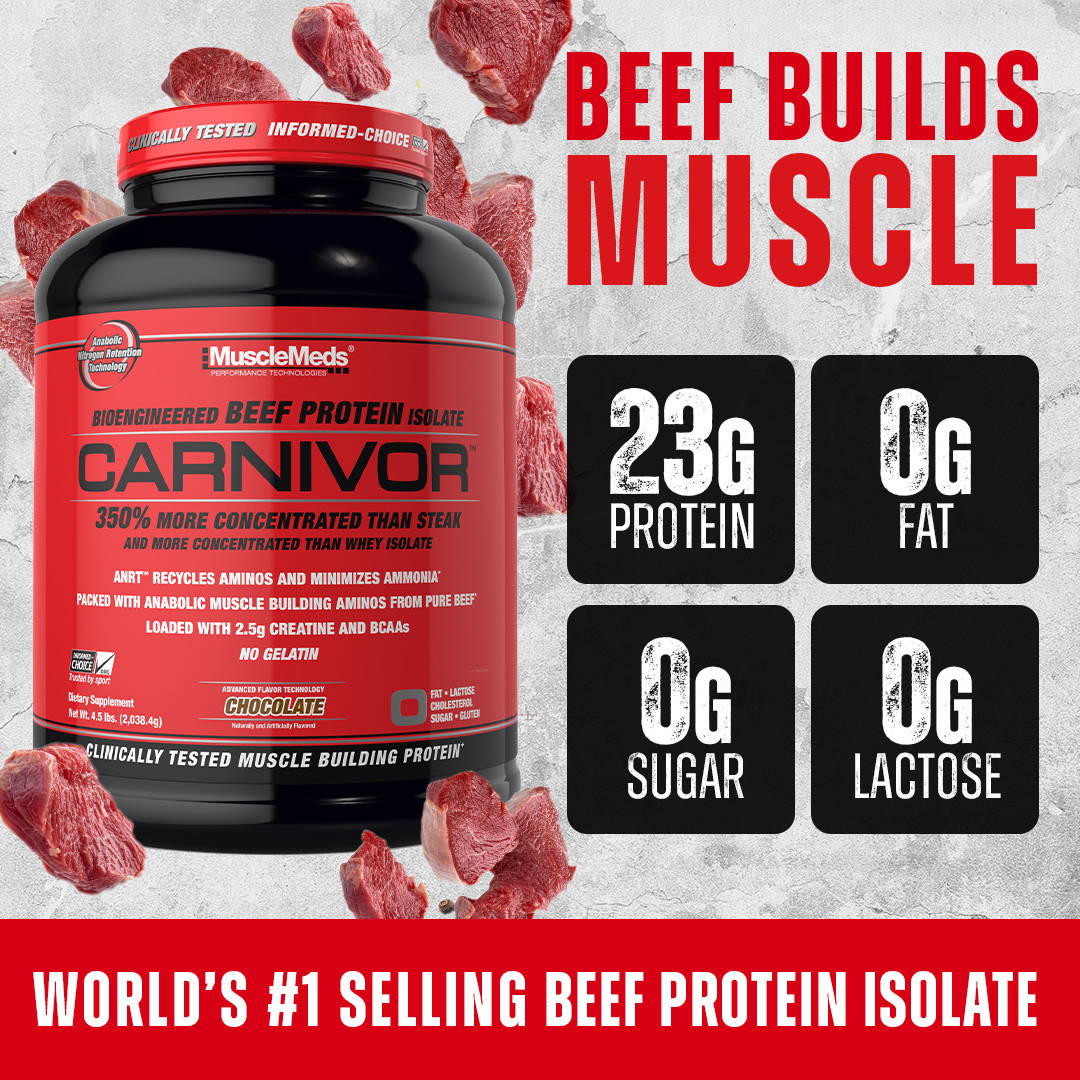 MuscleMeds CARNIVOR is made with:

Nearly 70% of the global population is intolerant to lactose. Milk proteins such as whey and casein contain lactose and are poorly digested by most people, which can cause stomach distress and boating. CARNIVOR Beef Protein Isolate will resolve any gastric issues you are experiencing from whey and give you the quality protein you need to build muscle.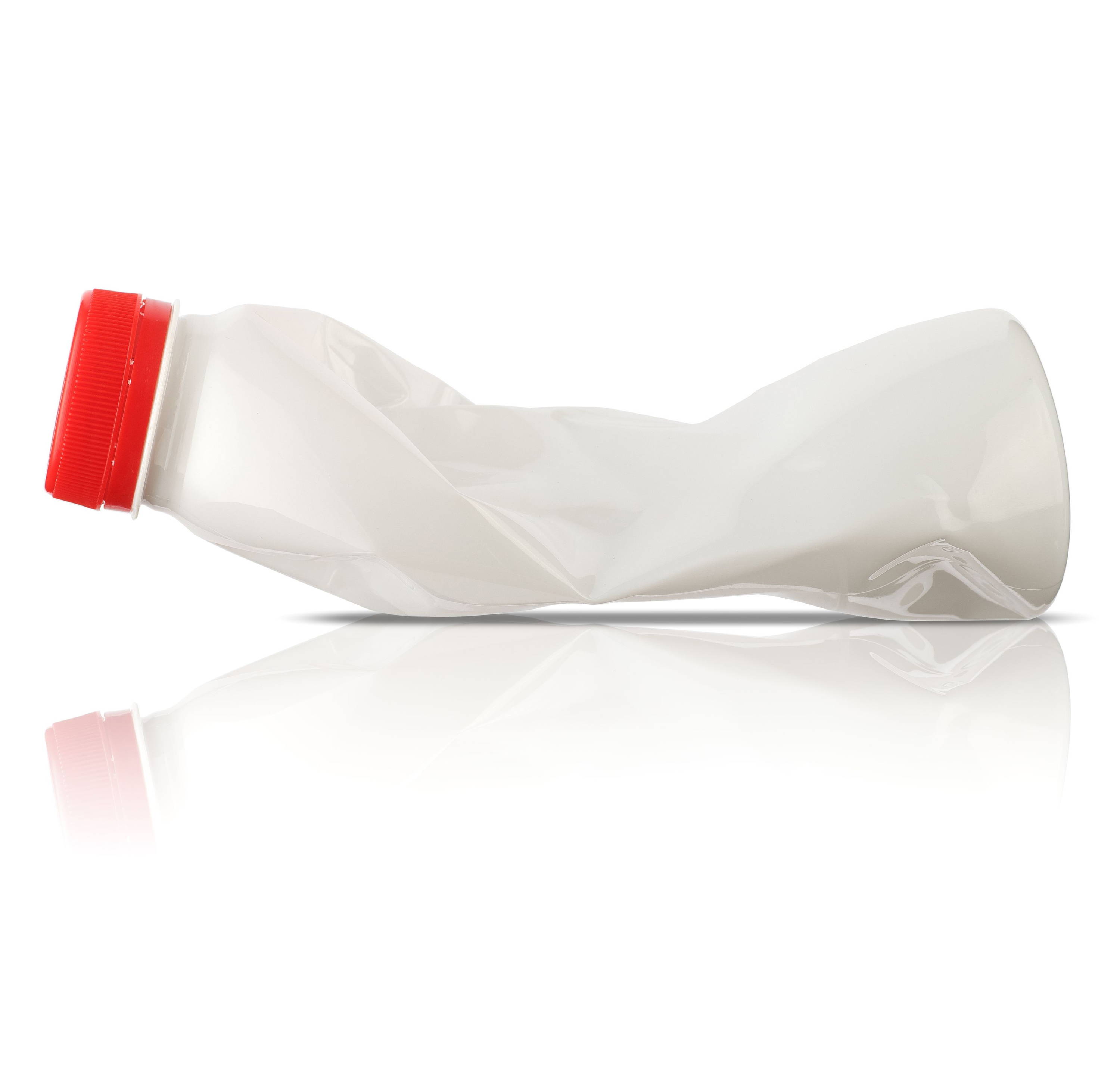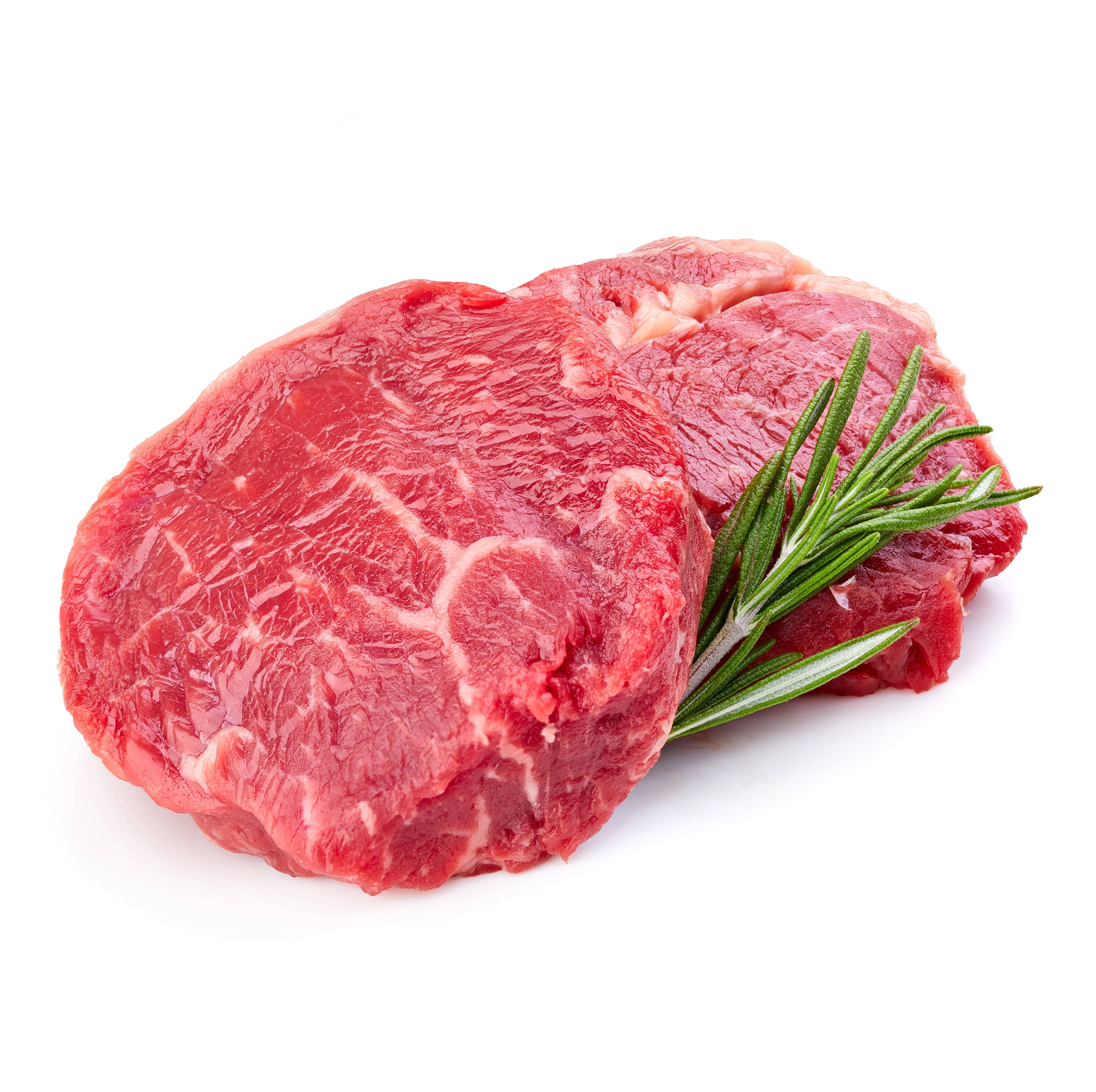 It's no secret that red meat is one of the best muscle building sources of protein. Athletes and especially strength athletes have always relied on beef. Of course the only concern with high consumption of beef was the fat and cholesterol. Thanks to CARNIVOR'S advanced purification and hydrolysis you can now harness all the muscle building benefits of beef without the fat and cholesterol.  
High Concentration of Amino Acids
The clinically tested beef protein isolate used in CARNIVOR is 99% pure amino acids. This is considerably higher than the 70-90% concentration of other proteins such a whey isolate, whey concentrate, other milk proteins and plant proteins. Amino acids are the building blocks for muscle tissue, CARNIVOR'S high concentration of amino acids will support better muscle growth and recovery. Get the most out of your training and unlock new muscle growth with CARNIVOR!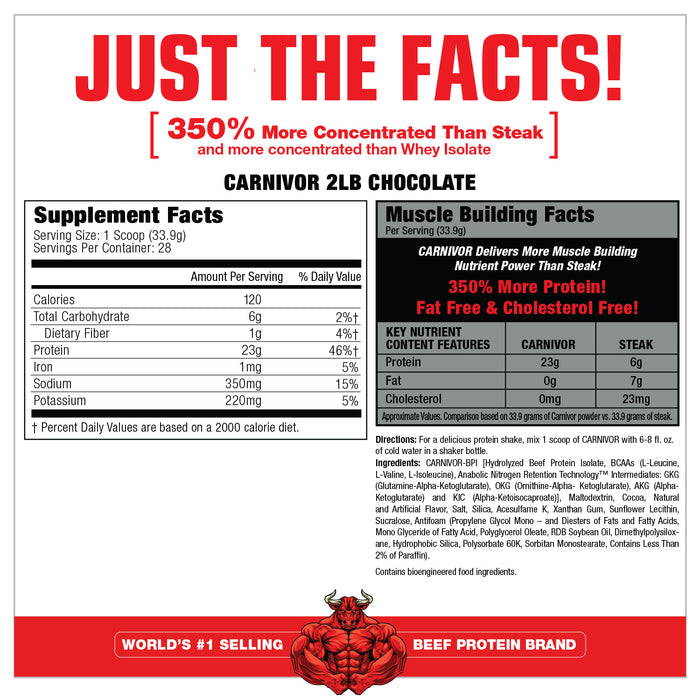 Not only is CARNIVOR clinically proven its become the protein of choice for millions of athletes and fitness enthusiasts worldwide!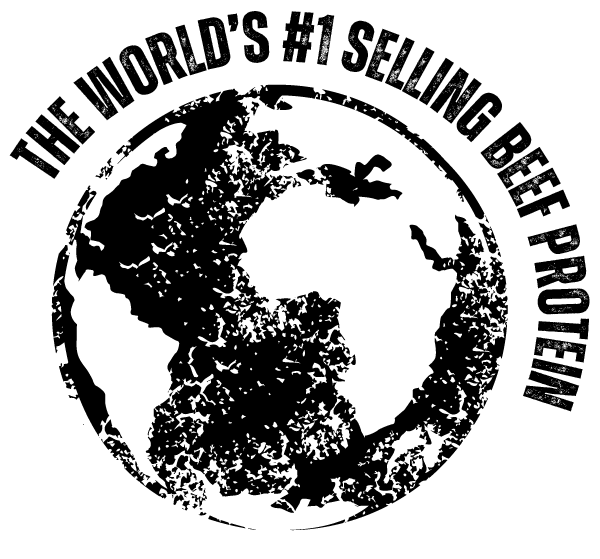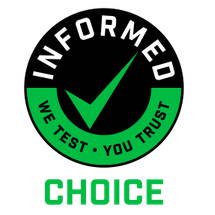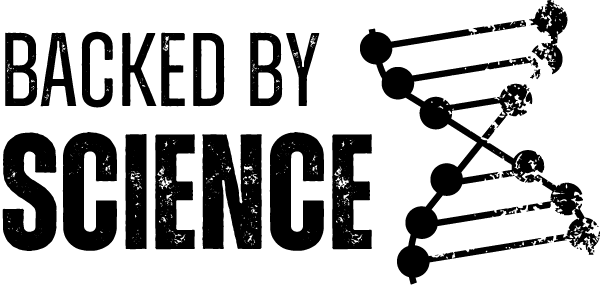 Change your wheys and try CARNIVOR beef protein isolate today!